Landscape
2015 - Werkman-project - two decoration pieces, each 260 x 550 cm

A large cube of poplar-wood, measuring 6 x 6 x 6 meters,
was placed near the mill in Thesinge (NL).
In this cube a play will be played about the life of the Dutch artist H.N. Werkman.
Rita Berghuis worked on the decoration pieces,
in which the children of the school in Thesinge - NL were involved.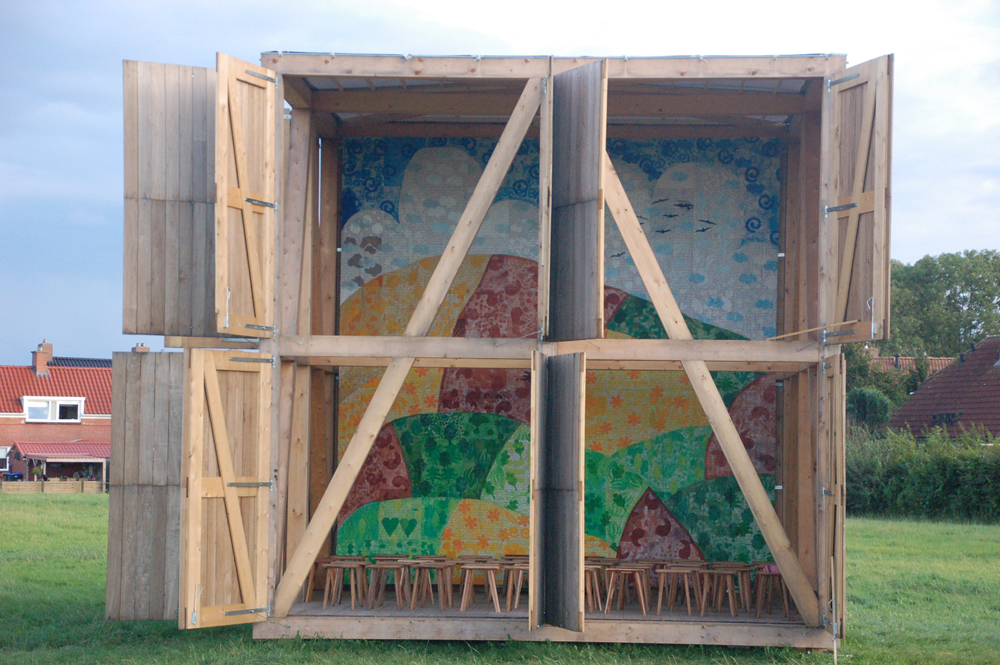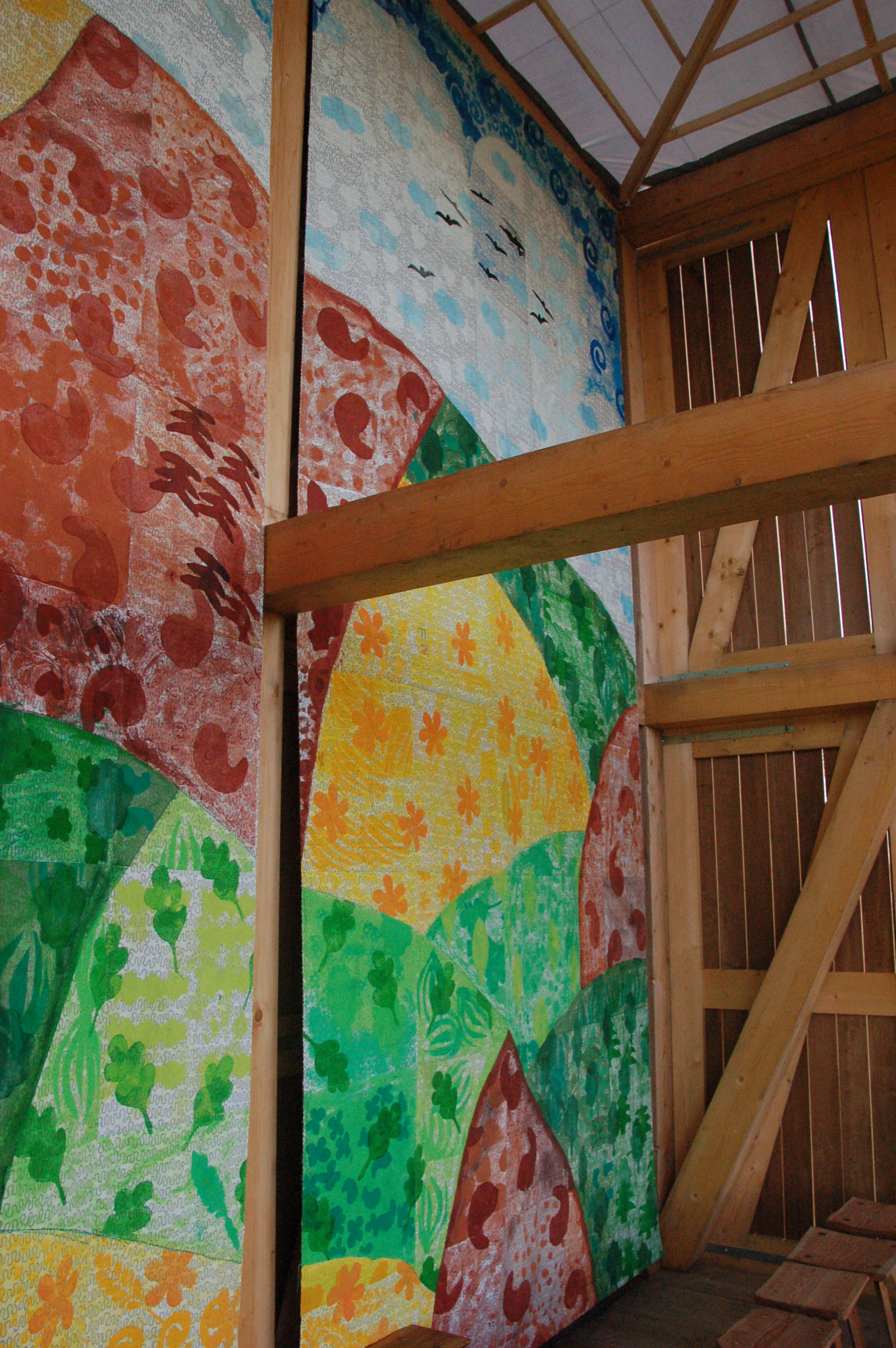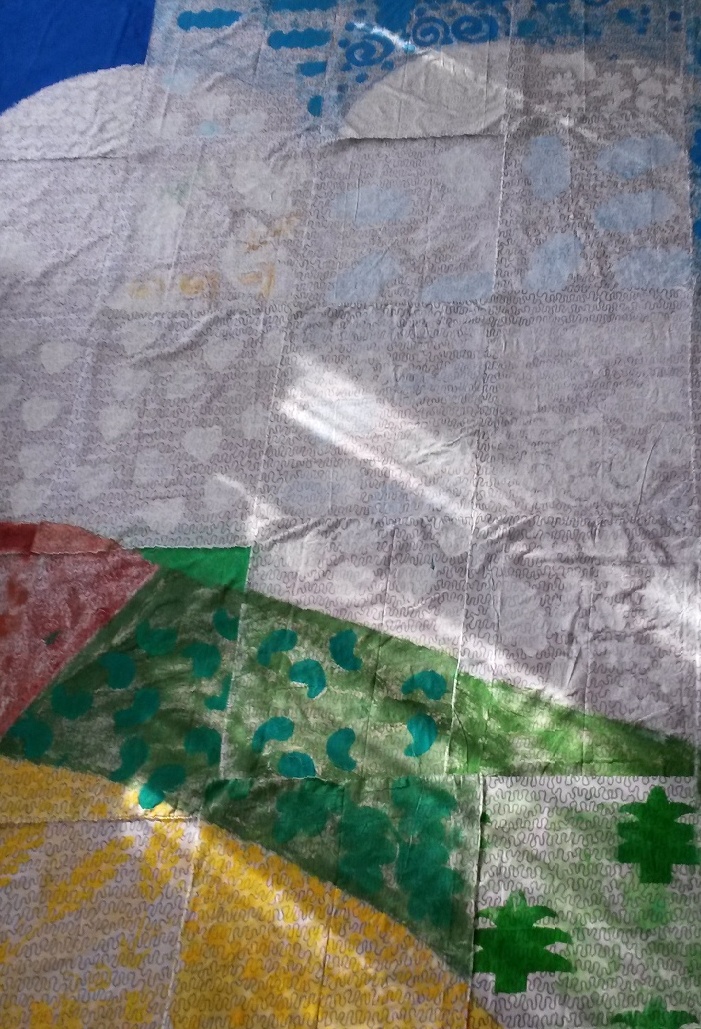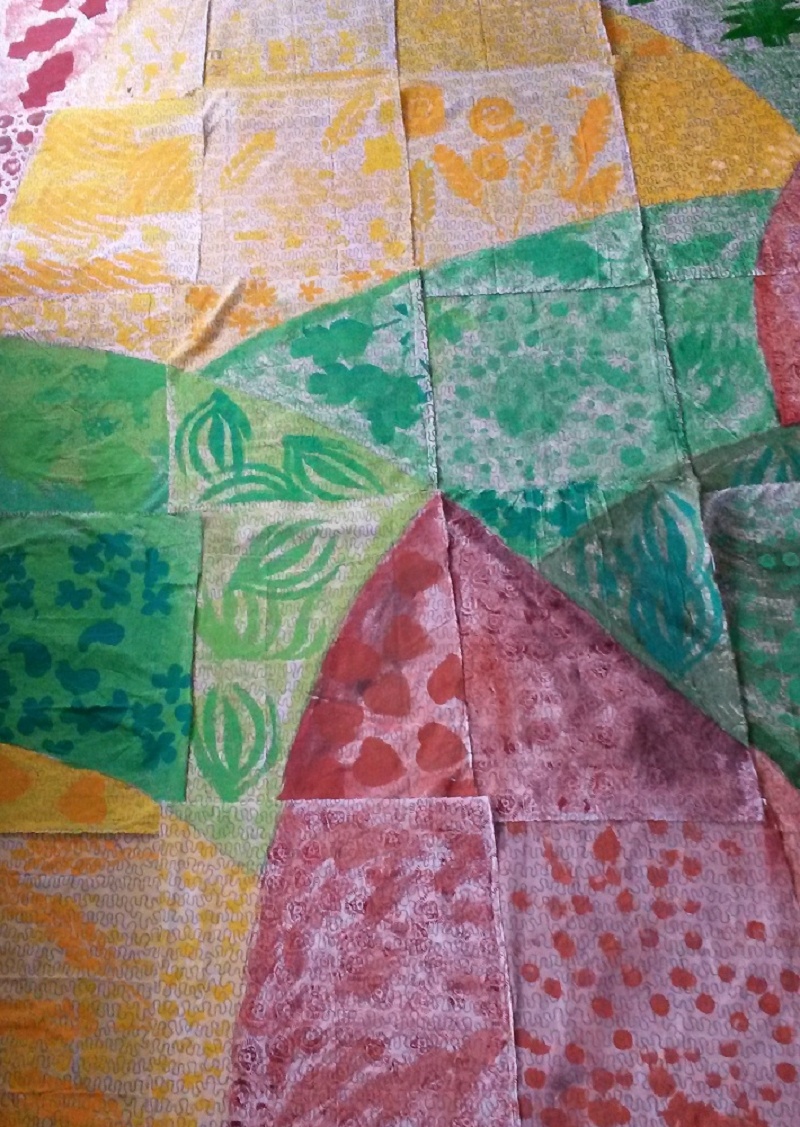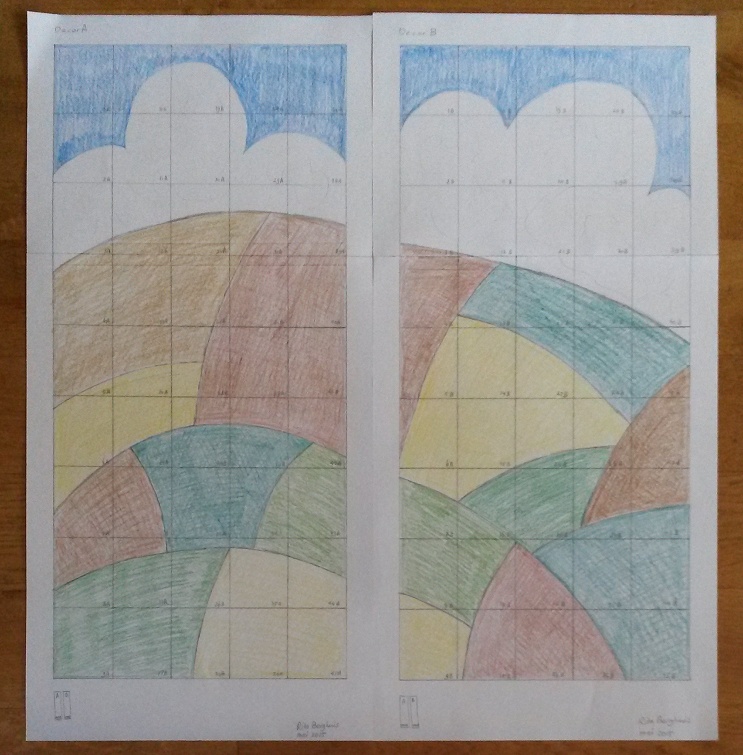 Below pictures made by Harry Cock at the start of the project.