I am fascinated by light and colour.
I love to explore textiles and textilelike materials. In my work I use the endless possibilities of changing the texture by stitching, dyeing, cutting, tearing, rearranging, embellishing to tell my stories.
I find inspiration in culture and nature, but also in everyday life.
I work spontaneously, intuitively, striving for a perfect colour balance, for subtle contrasts in colour.
Exhibitions
2015, June-September
Thesinge-NL
---
2012/2013

June 2015
---
Classes
2015, August
Textile workshop Thesinge-NL
---
---
...

---
More >>
New
Landscape - decor on behalf of the Werkman-project in Thesinge-NL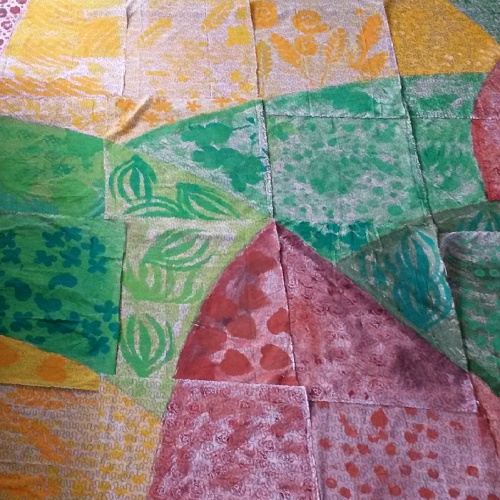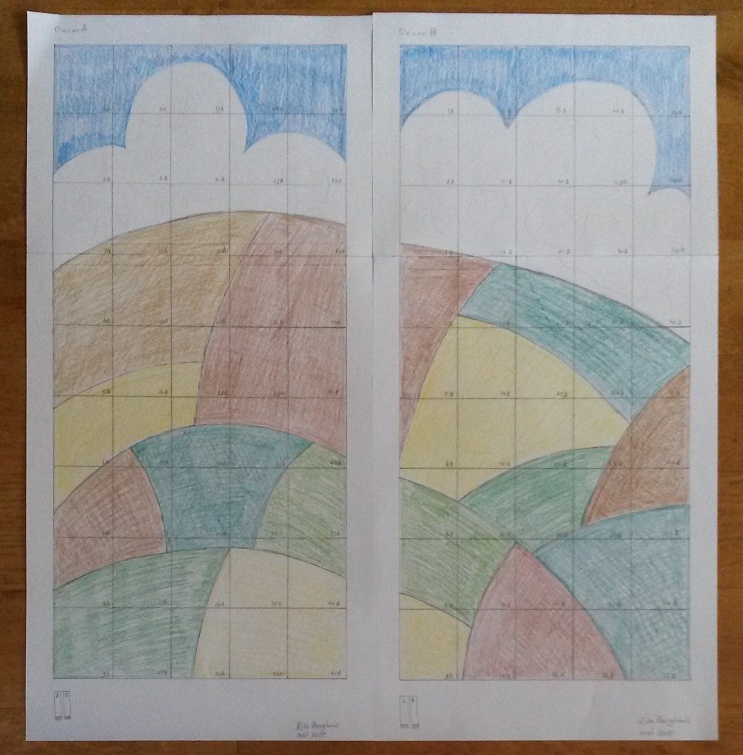 In Thesinge in the Netherlands is 2015 a year to remember artist Werkman. In Thesinge there will be a new play about the life of H.N. Werkman with a decor from Rita Berghuis. Children from the school 'De Til' in Thesinge ware involved in this project.
Antependium green, violet and white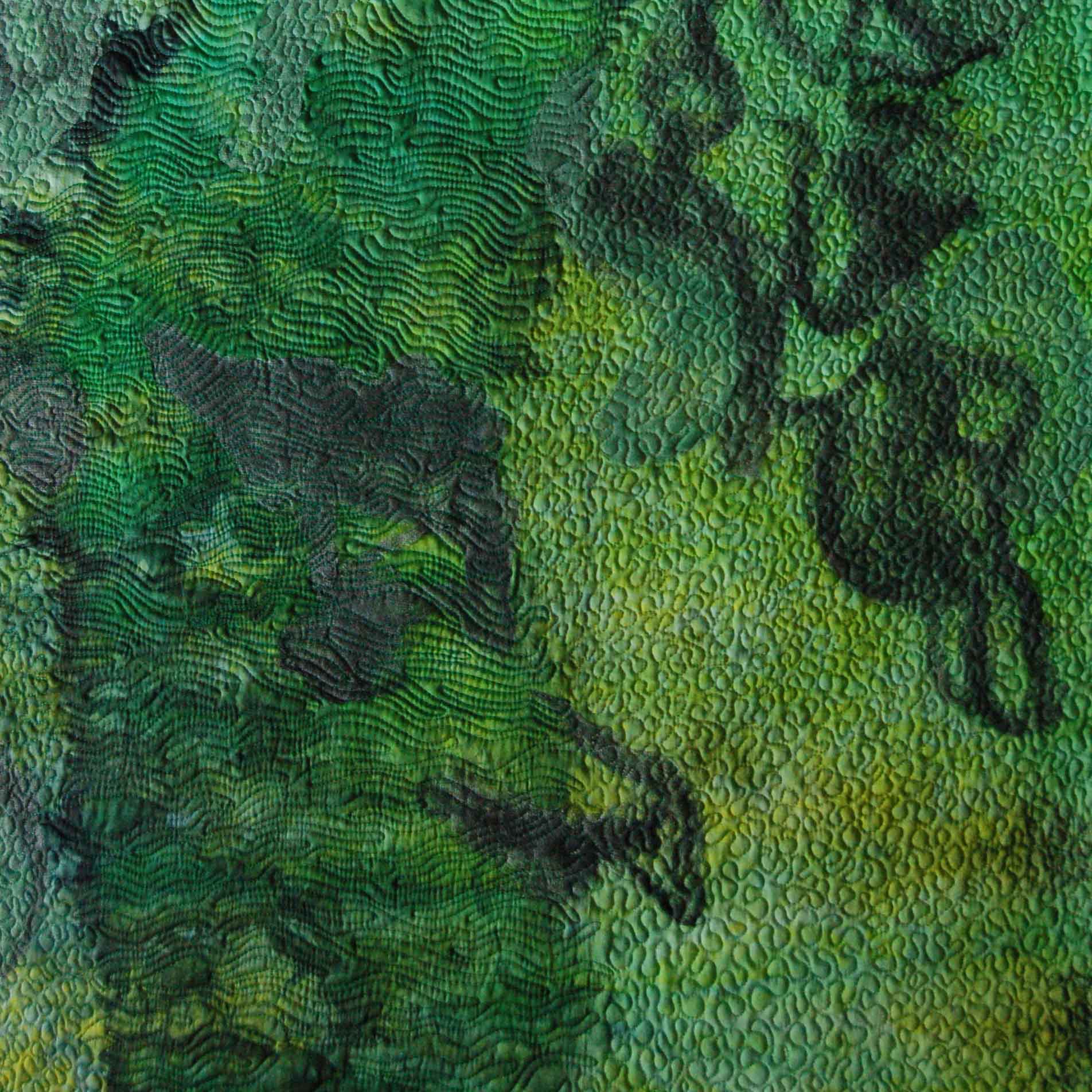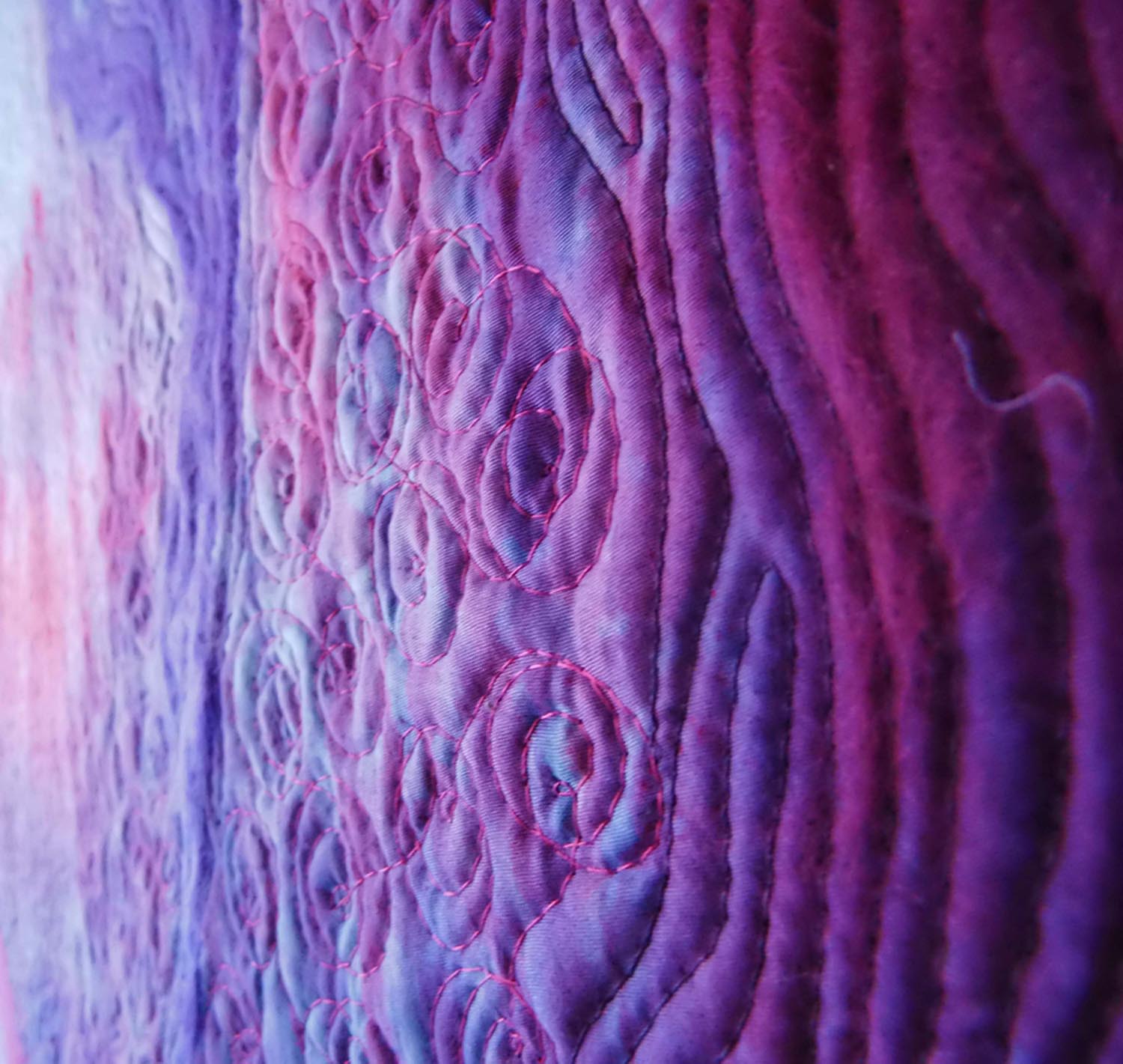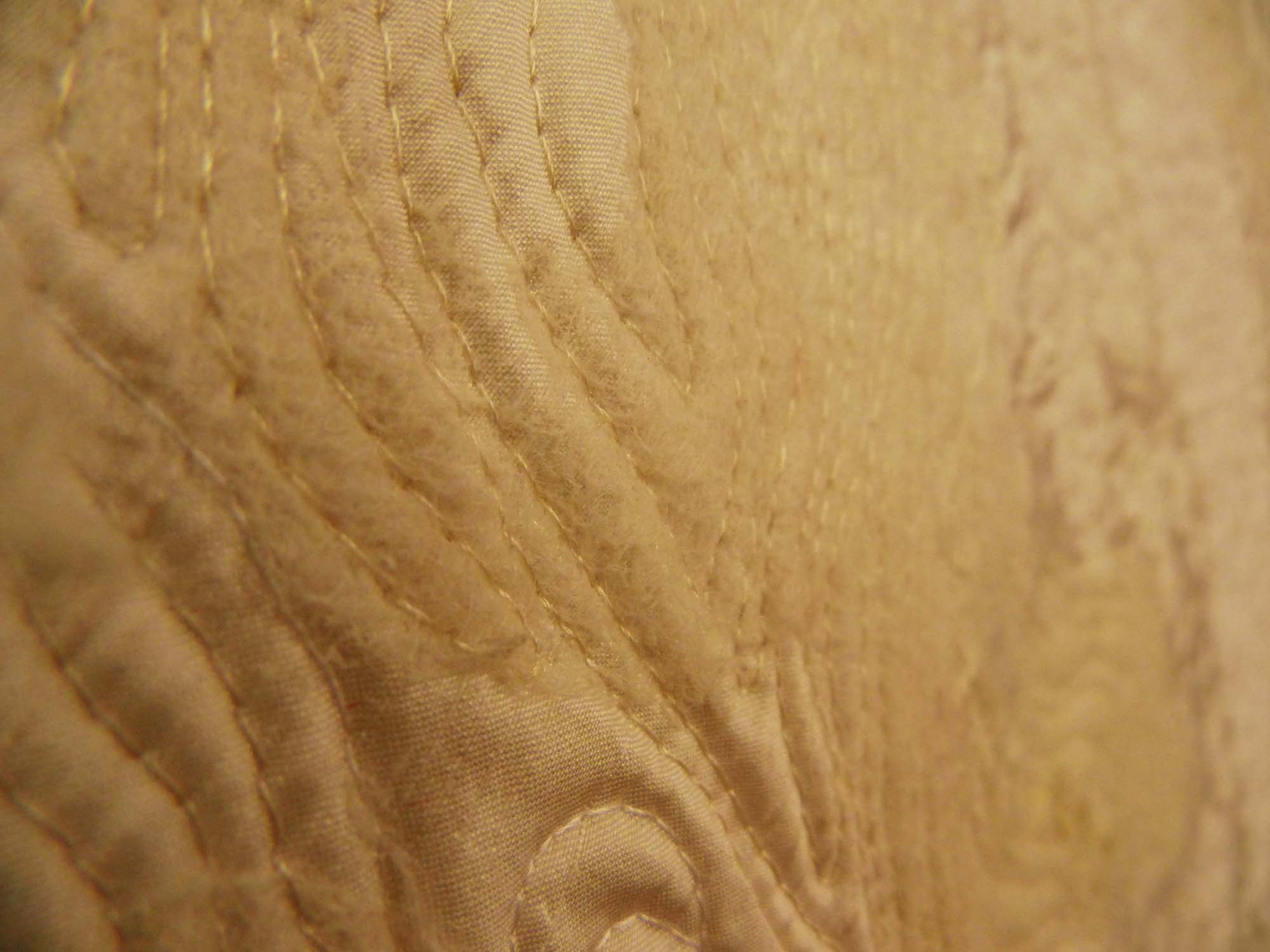 The green antependium is the first of a series of four. Green is the colour of life, growing, hope and streams into the future. The violet antependium is the second of the series. Violet has a special liturgical meaning. It is as much the colour of sorrow as it is the colour of expectation, the advent-period. The third piece is white and will be employed on Christmas day.