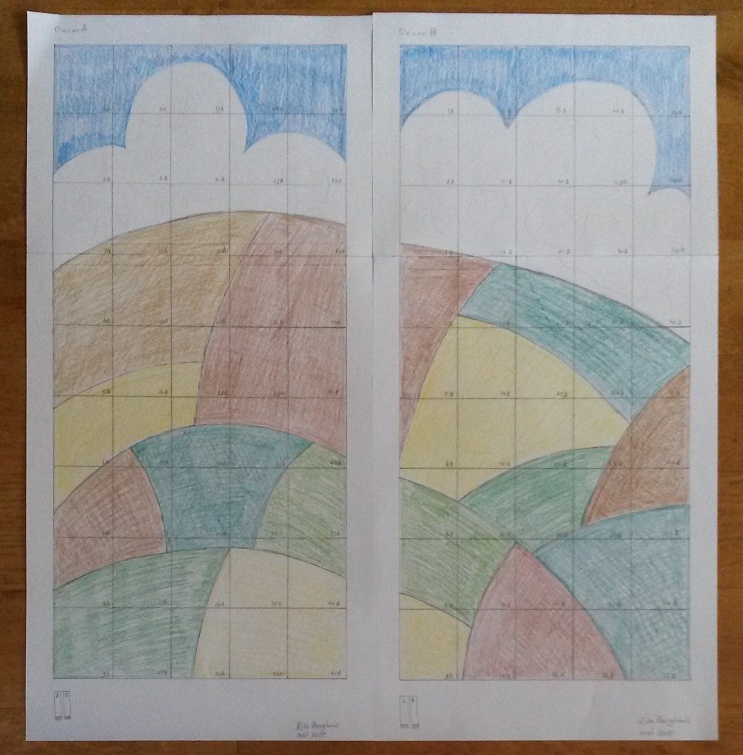 Landscape
2015 - Werkman-project - two decoration pieces, each 260 x 550 cm

In August 2015 a large cube of poplar-wood, measuring 6 x 6 x 6 meters, will be placed near the mill in Thesinge (NL). In this cube a play will be played about the life of the Dutch artist H.N. Werkman. Rita Berghuis works on the decoration pieces, in which the children of the school in thesinge are involved.
On the picture you see the first results.
More info about the whole Werkman-artproject in Thesinge-NL on: www.poplart.nl.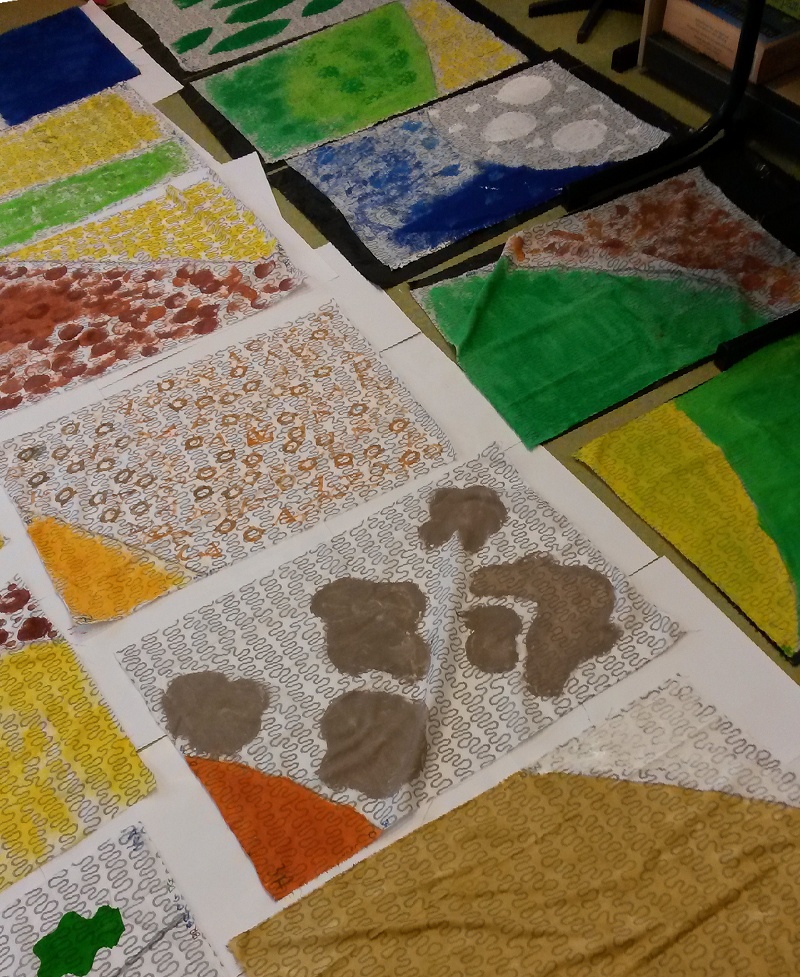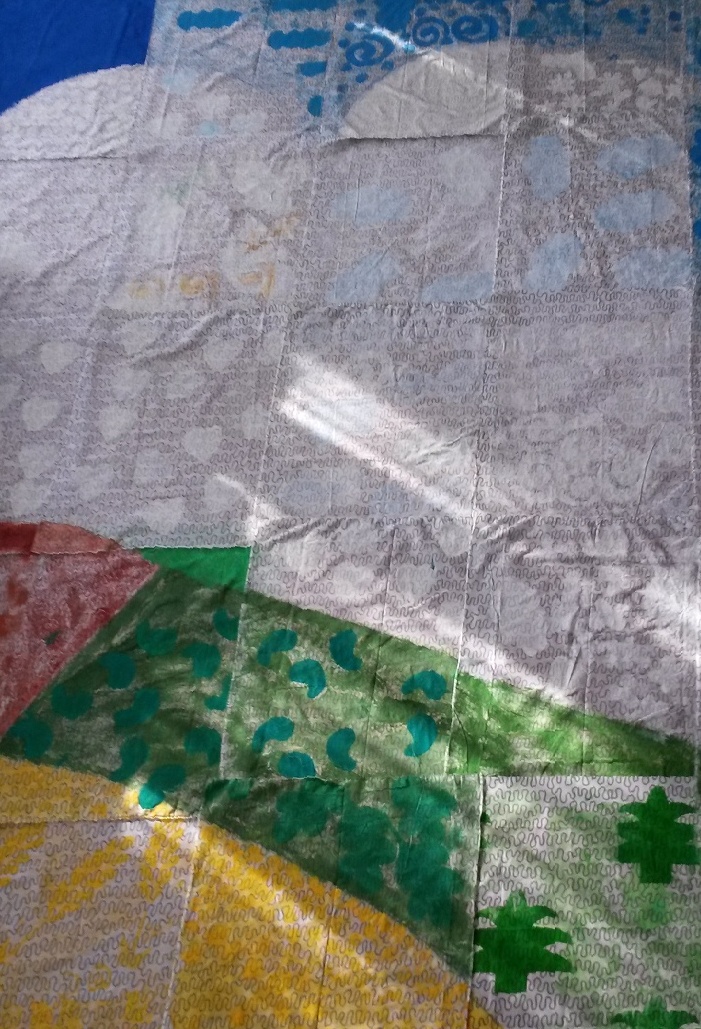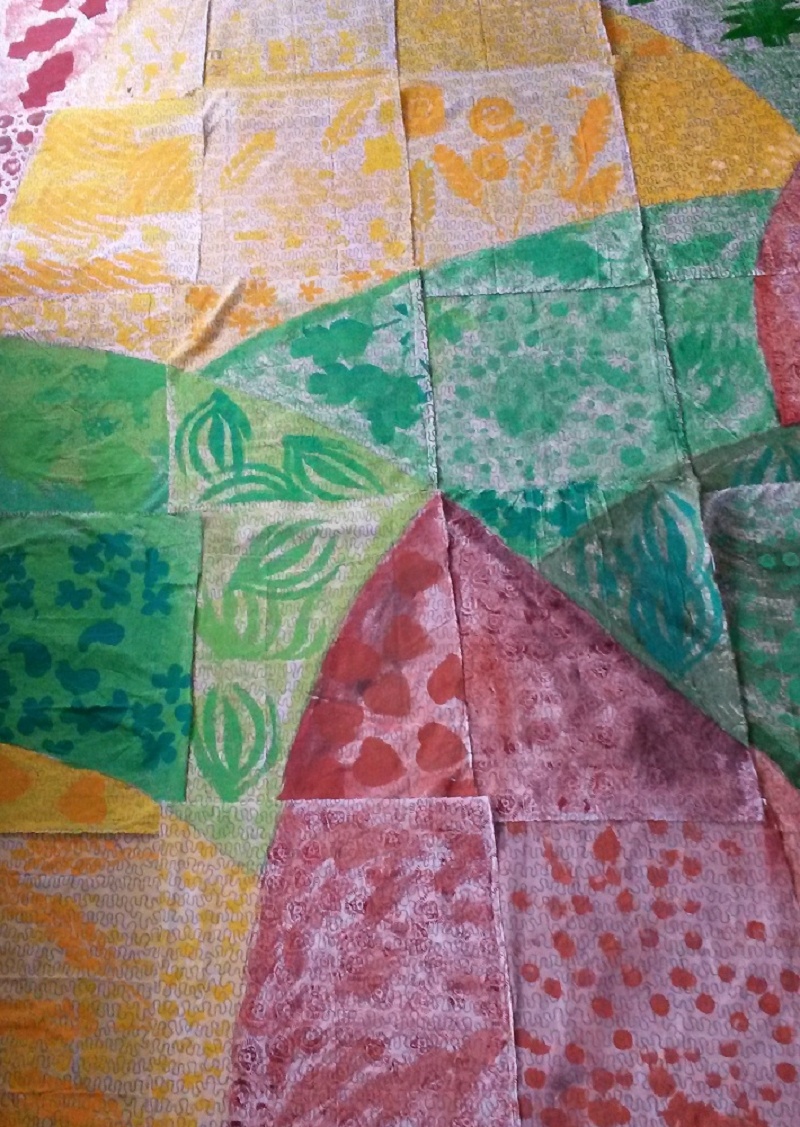 Below picture made by Harry Cock at the start of the project.